Chinese Dramas to Watch - July 2017
This is by no means a complete list of Chinese dramas that will grace the TV screen in July 2017. They are just the ones that I think are interesting enough, or frankly, possible to be subtitled somewhere for the global audience.
JULY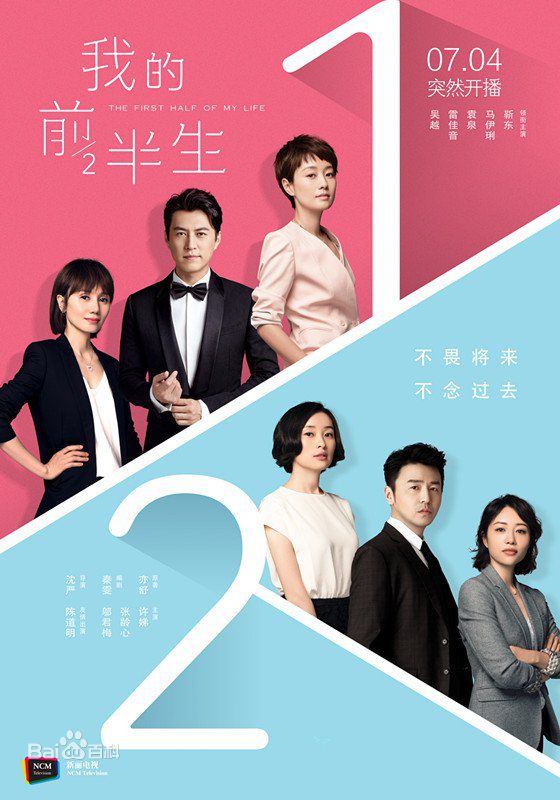 THE FIRST HALF OF MY LIFE
我的前半生
Status: On Air
Length: 42 Episodes
Main Cast: Jin Dong 靳东 Ma Yili 马伊琍 Yuan Quan 袁泉 Chen Daoming 陈道明
This drama is already half-way into airing. It wasn't heavily advertised so many people were not aware of its existence. But as the drama progresses it has drawn more and more viewers. This is a contemporary drama set in present day Shanghai. The story centres around Luo Zijun (Ma Yili) who is a spoiled house wife of a rich white collar man, who runs into a life crisis when her husband takes on a mistress at work and decides to divorce her. Her best friend Tang Jing (Yuan Quan) and Tang Jing's long term boyfriend He Han (Jin Dong) comes to her rescue, helping her to learn to survive on her own without her husband's support. In the process Zijun and He Han develops a close friendship that quickly escalates into something both of them are not ready for.
This drama gives a rather realistic portrayal of problems in marriages and relationships in a contemporary metropolitan setting of China, and the lead actors deliver brilliant performances for their roles. On top of all that, the veteran actor Chen Daoming's guest starring as a Midnight Diner owner is a delightful bonus. If you don't know about him, you should research him out. He is one of the best actors China has ever had, and at the age of 60, he can still charm the apples off the tree!.
The drama is partially subbed on Youtube, click below and check it out!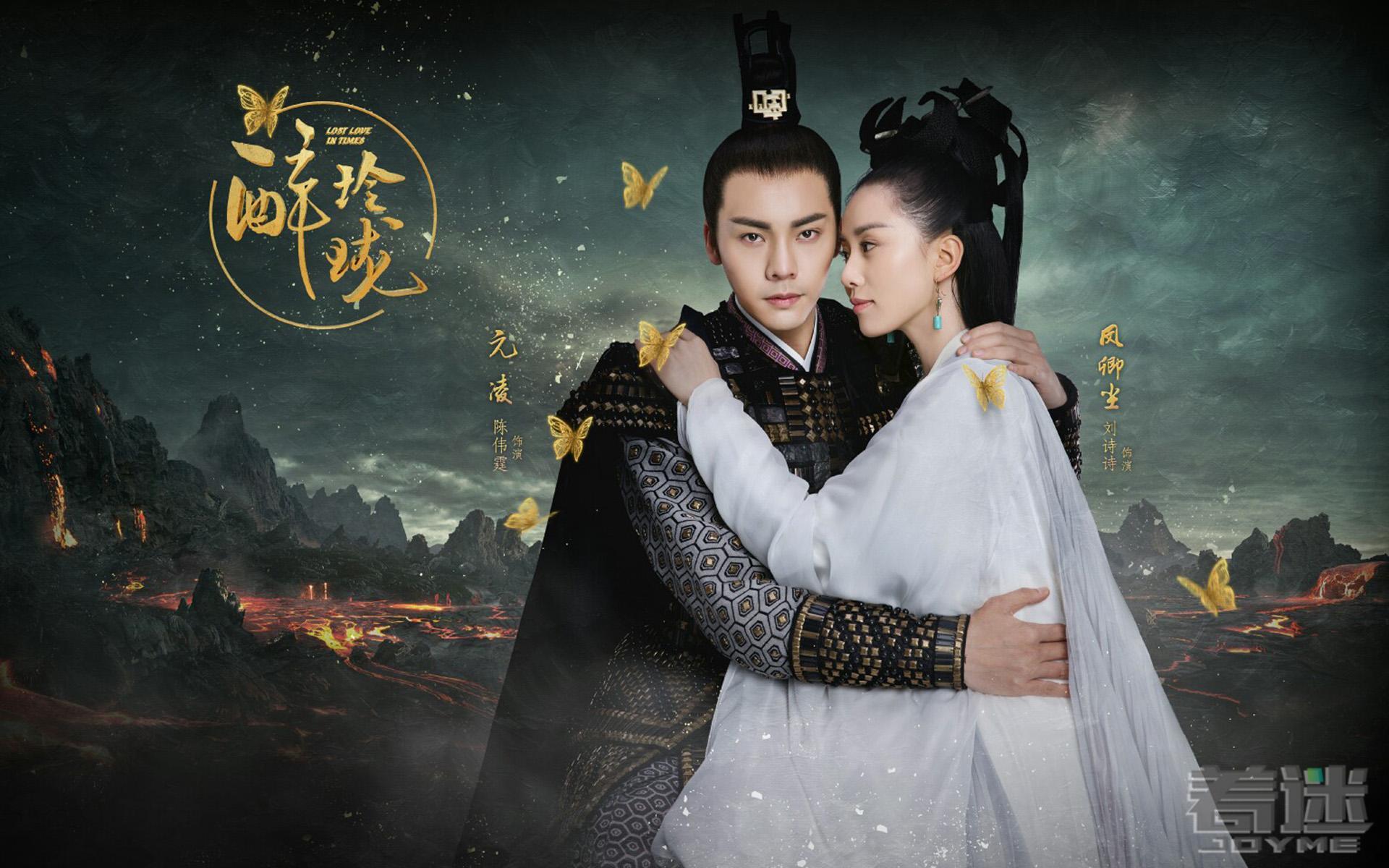 LOVE LOST IN TIME
醉玲珑
Status: On Air
Length: 56 Episodes
Main Cast: Liu Shishi 刘诗诗 Chen Weiting 陈伟霆 Han Xue 韩雪 Xu Haiqiao 徐海乔
This is yet another fantasy drama directed by the same director who brought us the hit drama Scarlet Heart 步步惊心 and Ten Miles of Peach Blossoms 三生三世十里桃花. The story is set in Xi Wei (West Wei) 西魏 period (not related to real history), Feng Qingchen (Liu Shishi) is a member of the witch clan who are traditionally in service to the crown. She saves the fourth Prince Yuan Ling (Chen Weiting) from the emperor and other princes' attempt on his life and helps him to take the throne. But Yuan Ling insists on making her his empress which was forbidden as she is a witch. Qingchen uses time reset magic to save Yuan Ling and herself from a revolt, creating a parallel timeline in which history had taken another path. In a world where Yuan Ling no longer remembers her, Qinchen has to rebuild a relationship with him and survive in a vastly different world.
This is a weekly broadcast drama, so you get 2 episodes on Thursday and 2 episodes on Friday every week. As it has only started airing for two weeks, we shall see how well it will do in the long run. So far the impressive thing is that the colour palette is, oh to my relief, no longer orange teal! It's pretty realistic and contrasty, which is not something fantasy drama uses very often in China. I do have high hopes for this drama, and even though it's unlikely to be more popular than Princess Agent, I can already tell it is a better quality production.
Subbed Youtube link below: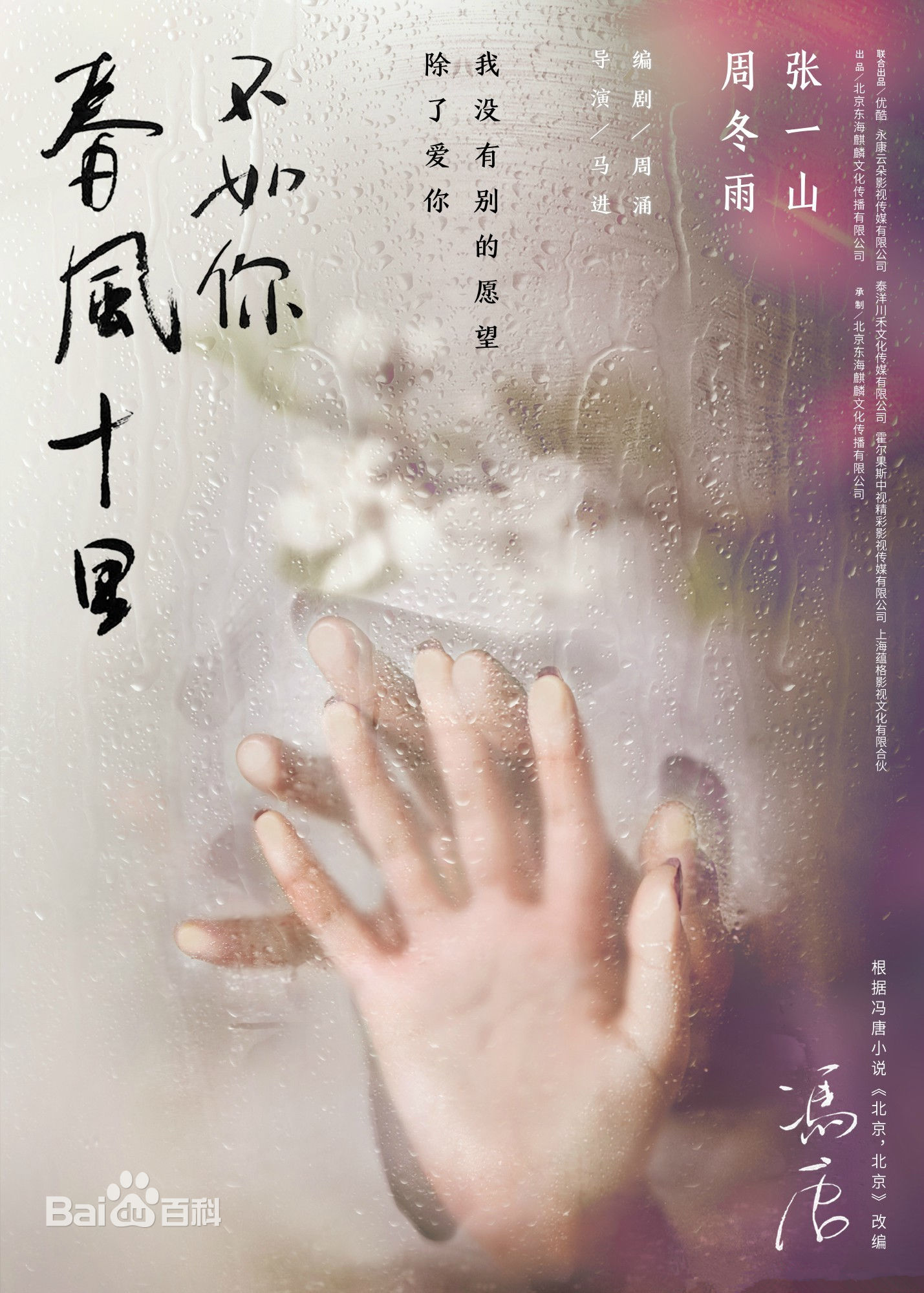 SHALL I COMPARE YOU TO A SPRING DAY
春风十里不如你
Status: July 21
Length: 40 Episodes
Main Cast: Zhou Dongyu 周冬雨 Zhang Yishan 张一山
Based on the novel Beijing, Beijing, by Feng Tang. This is a drama set in the 1990s Beijing. The protagonist Qiushui (Zhang Yishan) is a university freshman who follows his parents' wish and entered a medical school, while his true passion is literature. He encounters a girl he thought he should pursue in every way, while he is secretly attracted to another girl Xiao Hong (Zhou Dongyu). Seven years of school gradually pulls Qiushui and Xiao Hong together, making him realize what his true passion is. This is a campus drama about young people. Both lead actors are the best of their generations. Zhou Dongyu has mainly worked in films and delivered many impressive performances, for example in Under the Hawthorn Tree (2010), and Soul Mate (2016), while Zhang Yishan was largely famous for his TV series since a very young age.
Once the drama is live on air, I will update the streaming link here, so be sure to check back!