Han Fu 汉服, literally meaning clothes of the Han (Han ethnicity), is a general term that used to describe Han Chinese people's traditional clothes. Through out history, styles of Han Fu have gone through drastic changes that there really isn't a definitive style that can represent all the different eras.
My first contact with Han Fu didn't happen until my early twenties. Like many Chinese people born after the middle of last century, our connections to our traditional culture are mostly severed due to years of war and political revolution. I landed a job working as a researcher on a very high profile TV drama series, and as the job evolved, I ended up with history research and categorizing and planning continuity for all the costumes.
The process lead me to online forums and traditional costume enthusiasts that later became friends who I still keep in touch ten years down the line. I discovered a whole new world of my own cultural heritage that I wasn't aware of previously.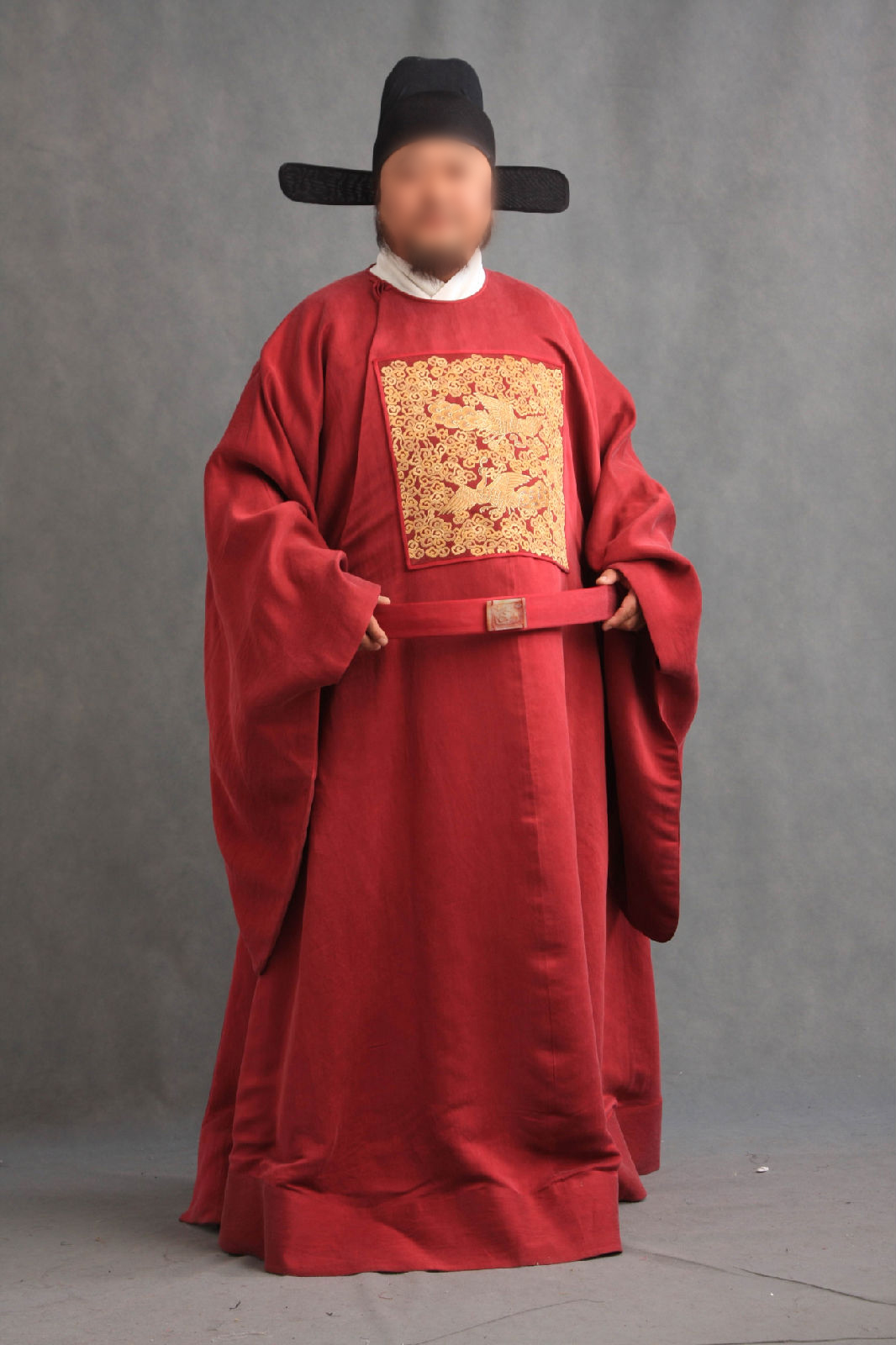 Ming Dynasty Government Official's Attire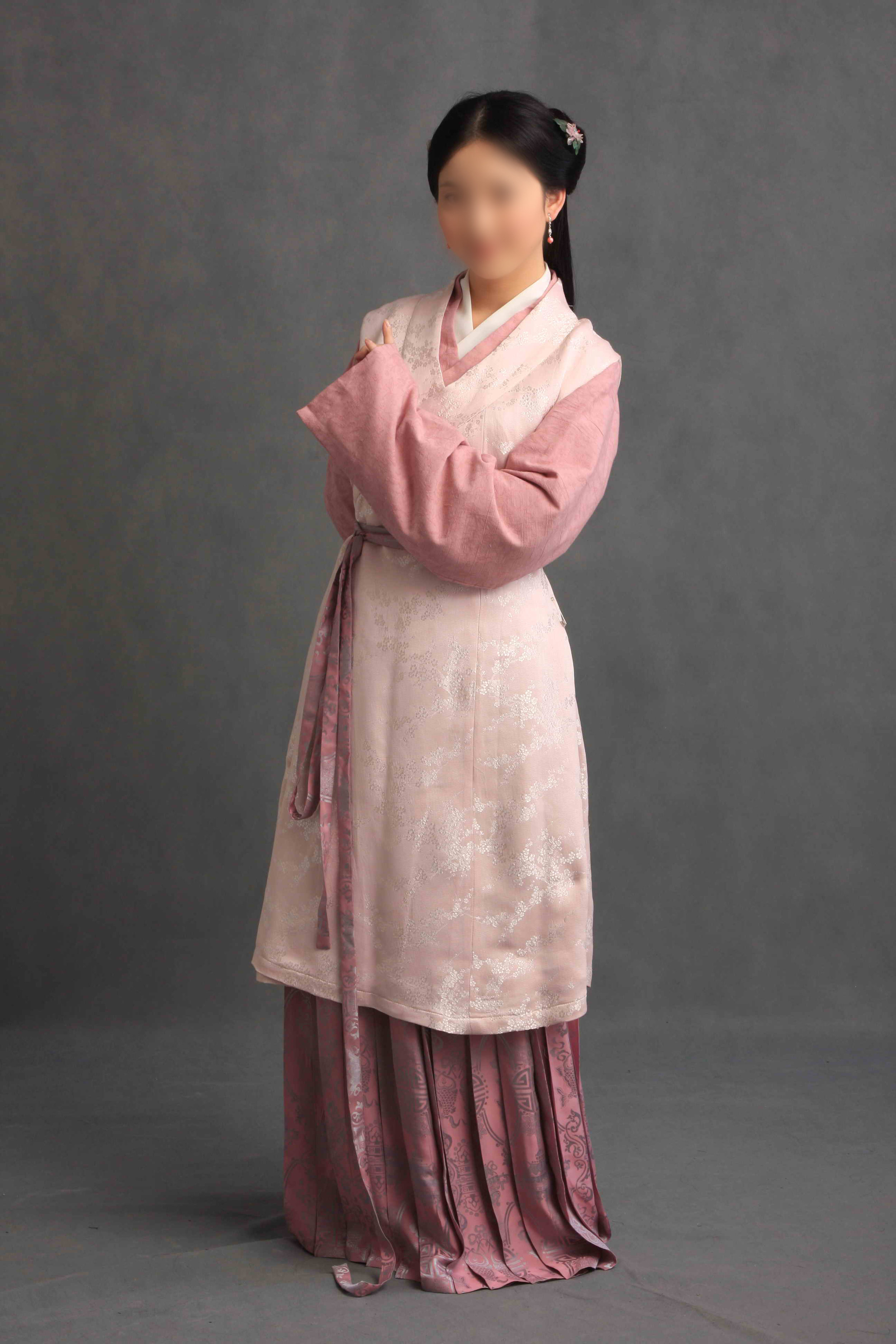 But sadly that drama didn't really keep to all the hard work I've put into researching historical documents and made most costumes out of the designer's imagination, which means, they are not authentic to history at all.
As this is a common practice in Chinese period drama. Anything further back then Qing Dynasty (1644-1912) is pretty much made up. This situation was particularly bad back in those days, and in recent years there's been some improvement in this area. You could clearly tell certain productions indeed put some effort into research, but these tend to be film productions whereas the TV drama land is still infested with crazy stuff that has nothing to do with real history at all.
The reasons for such a situation is very complicated. The most obvious being that traditional costumes have completed phased out of normal people's daily life. Unlike our Asian neighbours, Korea and Japan, where people still wear Hanbok and Kimono for certain social occasions, Chinese people really don't have any reason or occasions to wear traditional clothes. Even if you do want to wear them, which period should you pick as the "definitive" style to go for? The clothing style of Qing is very different from Ming, or Song, or Tang, or Han, and since there's no existing practice, you can pick whatever you like, yet this means there's no agreement among everyone as to what should represent the Han ethnicity's clothing style, thus you get yourself into a very confusing situation.
I used to be a Ming Dynasty (1368-1644) style supporter, for that is the closest Han ruling dynasty to present day, and there is enough written records and historical artifacts to fully reconstruct clothes of all kinds from that period. The further you go back in history, the less you can be sure of how things were done.
But since then I have become much more relaxed in my attitude. For I do believe if there's ever any hope for Han Fu to make a big comeback to present day, it has first and foremost be practical enough to wear and satisfy the contemporary aesthetics. So obviously things have to change and adapt, and clothing styles cannot survive if they don't fit into people's life style. I enjoy wearing my expanding collection of Chinese costume from time to time, but asking me to remain in these clothes for over a few hours usually means torture and exhaustion. The weight and inconvenience really kills the initial excitment and fun fast.
I make, and I buy Han Fu online just as a personal hobby. These days in China there are many online shops that sell rather authentic and high quality Chinese costumes. A quick search on Tao Bao will land you with many options. These costumes are often tailored so they require quite a bit time from ordering to shipping. I have a few lovely pieces I've collected over the years.
Perhaps one day I should make a specific post about my collections. As of now, I simply don't have space to photograph them, they are all folded, packed and full of wrinkles!