Moving into the hot hot August, there are quite a few exciting new dramas lined up for CDrama fans to be looking forward to. Dates might be shifting as we get closer to airing, hopefully the ones on this list would not be delayed.
AUGUST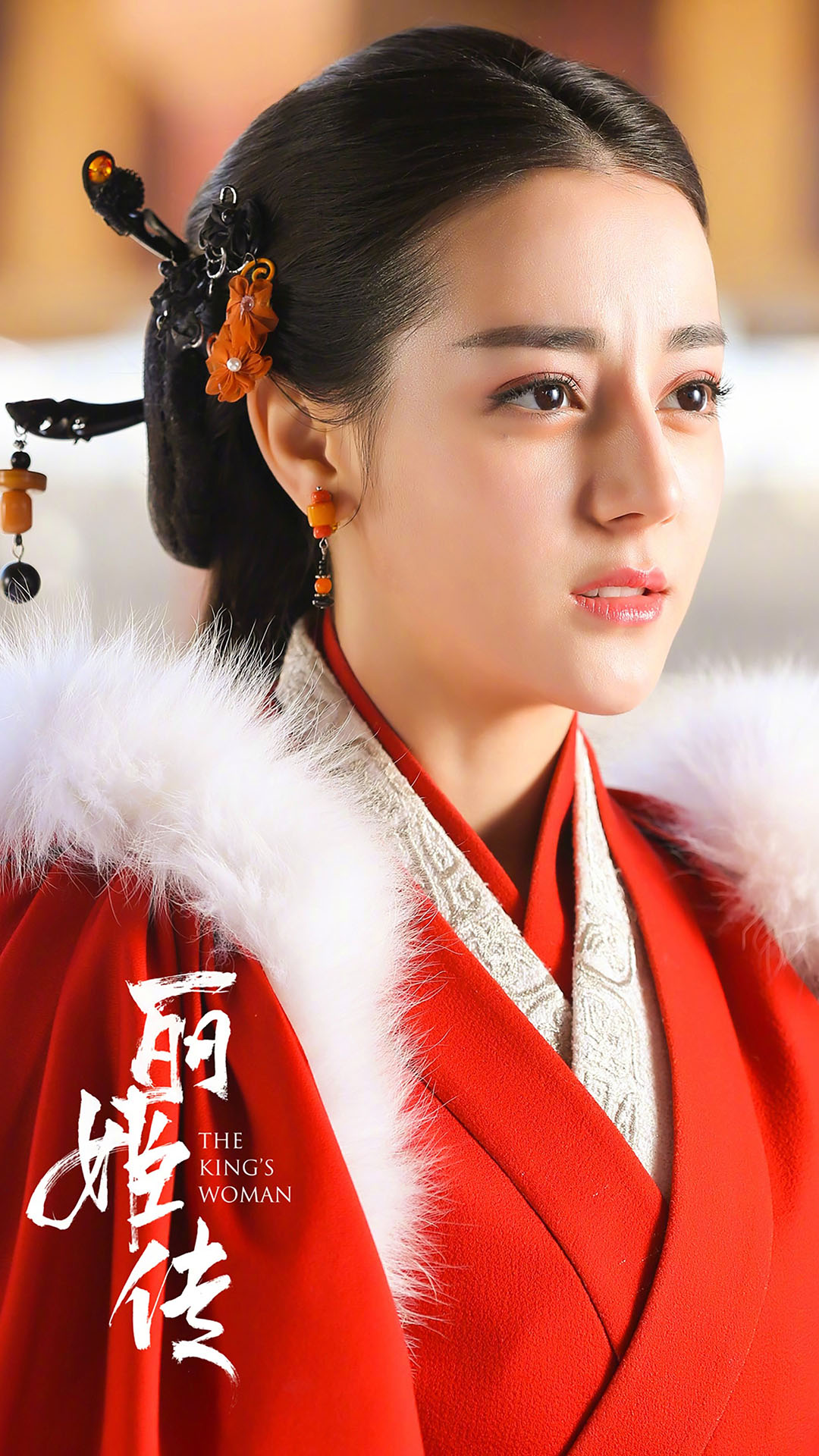 THE KING'S WOMAN
丽姬传/秦时丽人明月心
Status: August 14
Length: 50 Episodes
Main Cast: Zhang Binbin 张彬彬 Dilraba Dilmurat 迪丽热巴
For all the Ten Miles of Peach Blossoms lovers, both leads of this drama are familiar faces. We have Zhang Binbin and Dilraba leading this story set at the end of the Warring States period. The plot is centred around the love story between the first emperor of China, Yin Zheng of Qin Dynasty and the grand daughter of a famous general, Gongsun Li. The first trailer is already out on YouTube, although it hasn't being subtitled yet. People's reaction to this trailer is quite mixed, some are not happy with the look and style of the show, others think the story seems rather "normal" and nothing has jumped out as unique. Of course we can't really judge until the drama actually airs. Historically the first emperor of China's private life is not very well recorded, and this drama is based on the novel written by Wen Shiren, who passed away 14 or so years ago. I have not personally read the novel, but I know it has a great reputation. Hopefully the drama will live up to everyone's anticipation.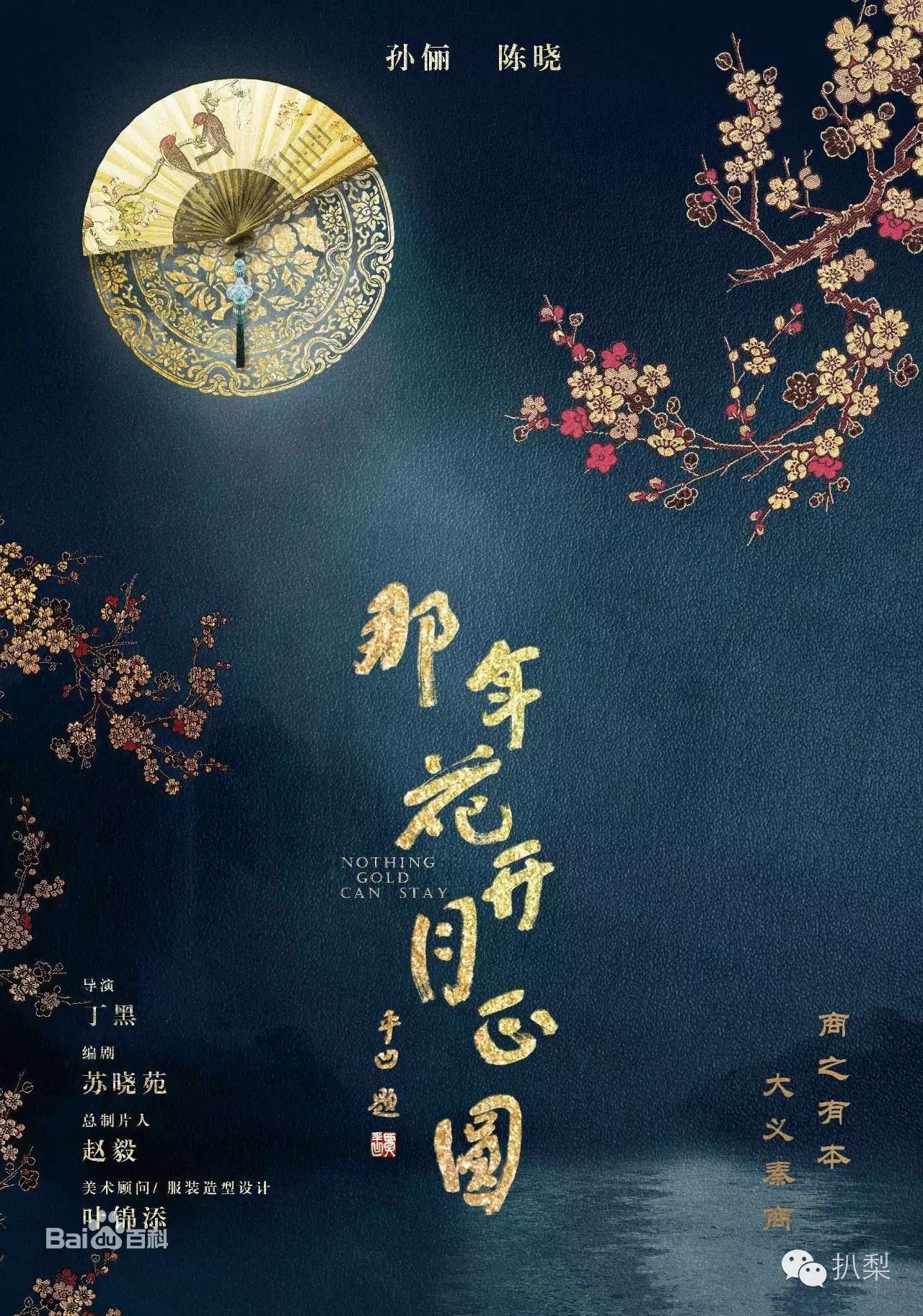 NOTHING GOLD CAN STAY
那年花开月正圆
Status: August 30
Length: 40 Episodes
Main Cast: Sun Li 孙俪 Chen Xiao 陈晓 He Rundong 何润东
I'm truly excited for this drama. If you've watched enough CDramas you would know the lead actress Sun Li is THE BEST actress working today, and probably one of the three most expensive actresses to hire in China. Her acting talent is enough reason for you to check out this drama. It is based on real people and events in history. The story takes place at the end of Qing dynasty, where Sun Li plays Zhou Ying, one of the most successful and rich business woman in Sha'an Xi Province. The drama is focused on her life journey from a young girl to the head of a big business family. We also have Chen Xiao and He Rundong as the main male characters. The Chinese title 那年花开月正圆 is a really poetic and lovely title, literally translates into That Year Flowers are Blossoming and the Moon is Full. This implies a golden and ideal past, which indeed can be translated as Nothing Gold Can Stay, since flowers can't bloom forever, and the moon wanes and waxes constantly. Still, I feel the translated version is a bit weird, but it's by no means a bad one. Take a look at the trailer below: it looks pretty fab!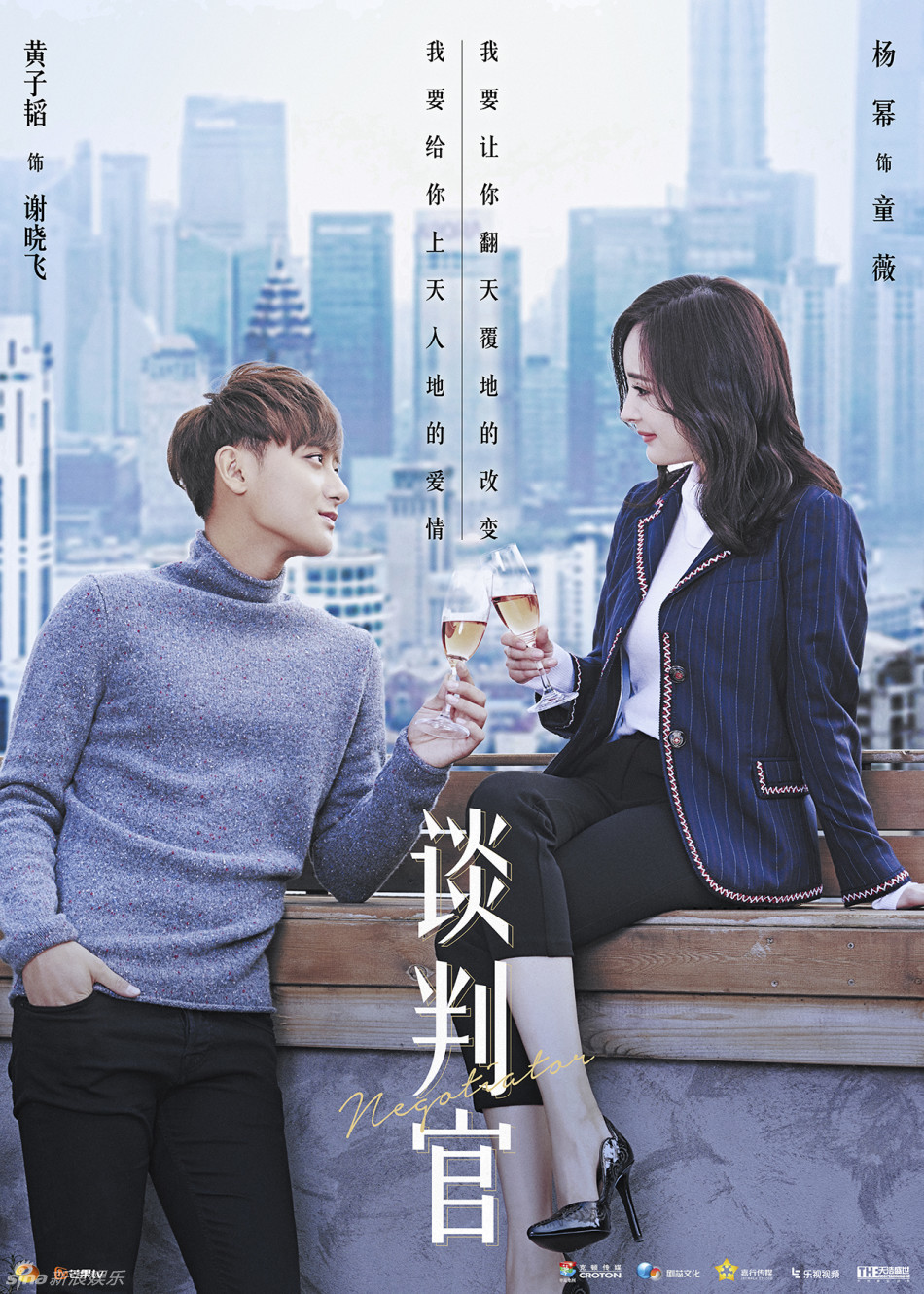 NEGOTIATOR
谈判官
Status: August 14
Length: 42 Episodes
Main Cast: Yang Mi 杨幂 Huang Zitao 黄子韬
I know both leads in this drama have a considerable numbers of fans, and that's kind of the only reason why I put it on this watch list. Yang Mi plays a very skilled business negotiator specialized in US and China trade, Tong Wei; and Huang Zitao plays the heir to a extremely wealthy Chinese family living in the US, Xie Xiaofei. Right off the bat you can sense the direction of the story and all the "typical" plots that would take place in this kind of setup. Previously Yang Mi was in a drama called Interpreter opposite to Huang Xuan, which really didn't work out very well as a production. My hope is that this time the story can be more convincing and interesting, although I do cringe at the prospect of them speaking a lot of English. No trailer has being released yet, and the airing date may still change. We'll see if this time the negotiator is going to hit the target better than the interpreter.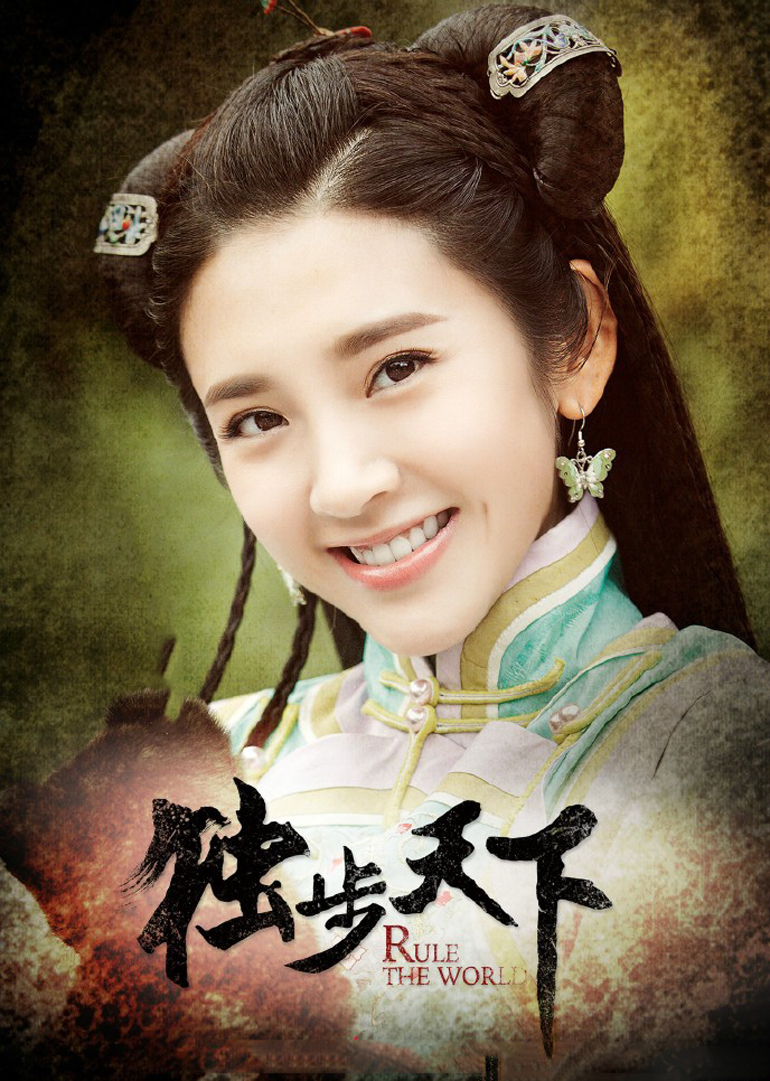 RULE THE WORLD
独步天下
Status: August ?
Length: 46 Episodes
Main Cast: Lin Feng 林峰 Tang Yixin 唐艺昕
This drama hasn't started proper advertising and promotion yet, even though it's listed for August, it could well be pushed back. The story is about a real historical figure, a famed beauty before the founding of the Manchurian Qing dynasty. Played by actress Tang Yixin, this princess of the Yehenara clan was recorded in history as an extremely beautiful woman. She was deeply involved with Nuerhachi, the leader of the Aisin Gioro clan, who was the father of the first emperor of Qing. If you've being watching Advisors Alliance, you'll recognize her as the actress who plays Cao Pi's concubine and later emperess Guo Zhao. The lead actor Lin Feng is a veteran actor from Hong Kong, who has worked on many great TVB dramas in his past. Not much else has being released about this drama. Hopefully we can soon get to see its first trailer.